Quarry Ridge Golf Center | Premier 9-Hole Golf & Mini Golf Experience in Ottawa Lake, Michigan
Discover your go-to spot for 9-hole golf and mini golf fun! Join us, take golf lessons, and enjoy the best of golf in Southeast Michigan. And don't forget our heated range for a comfy golfing experience all year round.
⭐⭐⭐⭐⭐ 250+ 5-star reviews on Facebook, Google, Golf Pass. Join the satisfaction wave!
Welcome to Quarry Ridge Golf Center

Course
With adult, youth, senior and couples options, play golf with us all summer long. Members get 3 guest passes!

Heated Driving Range
Visit the driving range all year round at our heated driving range.  We can accommodate parties of all sizes.
Camps & Clinics LAdie LEague
Children and adults get an opportunity to meet fellow golfers and improve their skills while having fun!

MINI GOLF
Our 18-hole mini golf: family fun, skill-building. Par 54, imaginative holes. Join us!
Discover Golf Excellence – Call Now For Information
Pricing | Clinics | Camps|
Redefining Golf with a 9-Hole Course Experience!
Explore the par 33 course, spanning 2200 yards with a mix of challenging par 3s and 4s. Multiple tee box sets cater to all skill levels. Encounter hazards like sand traps, water hazards, and strategic out-of-bounds areas. Our bent grass greens offer surprising challenges, complemented by the scenic addition of new trees defining our fairways. Quarry Ridge: Elevating your golfing experience with every swing!
Year-Round Golfing Fun and Heated Driving Range!
Perfect your swing in any weather at our heated driving range, open January to December. Bring friends for a night out or celebrate special occasions with warmth, laughter, and unforgettable golfing moments. Quarry Ridge: Where every season is golf season!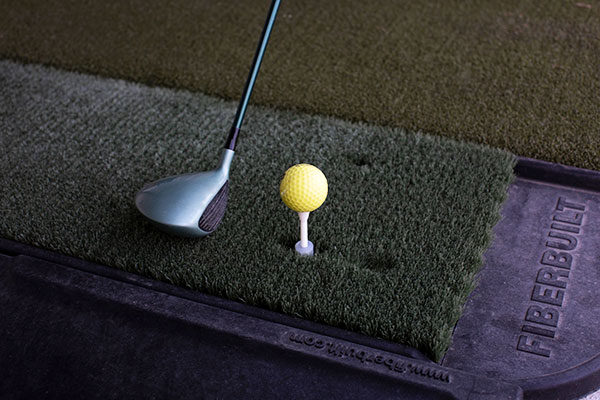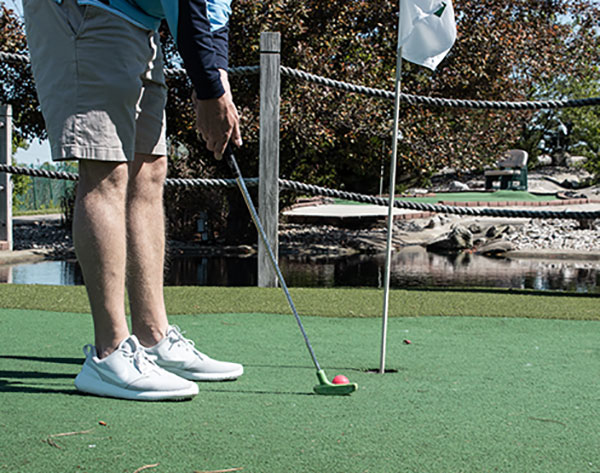 Have a blast at Quarry Ridge Mini Golf: Fun for everyone!
Come join us for a fun family afternoon on our 18-hole par 3 mini-golf course. Listen to the laughter as everyone shows off their putting skills. Quarry Ridge mini-golf is where the good times and family memories are made!
Join Our Engaging Camps, Expert Clinics, and Thriving Women's League!
Experience fun camps, expert clinics, and empowering women's leagues at Quarry Ridge. Join us on the green for memorable moments and expert guidance in a welcoming atmosphere!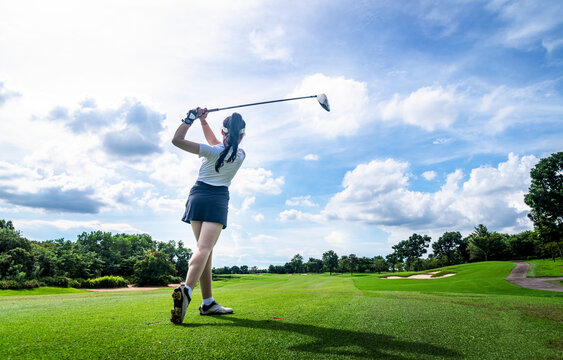 Small (25-30 Golf Balls) $8
Medium (45-50 GolfBalls) $10
Large (75-80 Golf Balls) $12
Jumbo (175-180Golf Balls): $19
Group Discounts Available
Ladies League- $143 [18+]
Adult -$399
Adult & Spouse- $748
Adult & Youth- $608
Additional  Youth– $200
Youth– $259
Youth- (JUNE, JULY, AUGUST)-$149
SENIOR (55+)-$369
Family Entertainment- 20 rounds of golf, 10 rounds of mini golf, 5 small range baskets: $229 ($310 value)
Family Golf-20 rounds of golf: $189 Jr/Sr ($220 value)
Family Mini Golf- 20 rounds of mini golf: $100 ($120 value)
Golf Course and
Heated Driving Range FAQs
Is Quarry Ridge Golf Course open year-round?
Yes, Quarry Ridge Golf Course is open year-round, providing golfing enthusiasts with the opportunity to enjoy the course in all seasons.
Are there different tee options for various skill levels?
Absolutely! Quarry Ridge offers multiple sets of tee boxes to cater to different skill levels, ensuring an enjoyable experience for both beginners and seasoned golfers.
Do you offer any discounts or promotions for the driving range?
Yes, we offer range passes with varying benefits, from discounted rates on consecutive rounds to value-loaded packages. Call for up to date promotions.
Are there special events or leagues available for golfers to participate in?
We hosts some special events, clinics, and camps. It's recommended to stay updated through our website and social media for information on upcoming events and promotions. For the latest information, please give us a call.
Is Quarry Ridge Golf Course suitable for junior golfers?
Yes, Quarry Ridge welcomes junior golfers and offers programs like junior clinics and camps, providing a supportive environment for young golf enthusiasts to learn and enjoy the game.
Is the heated driving range available year-round?
Yes, the heated driving range at Quarry Ridge is open year-round, providing golfers with a comfortable practice space in any weather.
How can I become a member of Quarry Ridge Golf Course?
Becoming a member is easy! Explore our membership options on our website or contact our staff for more details on how to elevate your golfing experience with Quarry Ridge.
Hear What Our Golfing Community Has to Say in Their Own Words – Quarry Ridge Testimonials"

Local Guide

41 reviews 14 photos
Great place, the mini golf is a fun course.
Chuck Lazenby
Nice little course. The staff was very friendly and right away gave me a punch card for more visits. Short 9-hole layout. Good for beginners such as myself and just getting practice in. No dress code makes it easy for me to get off of work in the construction field and change into shorts and play 9 holes for practice and not have to be dressed up just to get more reps in to improve my game. I'll definitely stop in there more.
Alex Rodriguez
Quarry ridge golf course has the best heated range in the toledo area during the winter months in my opinion with the best prices. During the warmer seasons thier outdoor range and 9 hole course are excellent for mastering your golf game. The staff are always very nice and the professional trainer Tony is a master at what he does and how he teaches.
Rob Wilson
Local Guide
55 reviews 82 photos
This 9-hole course is challenging enough to make for a fun day. It is a great place to get out and work on perfecting your golf game.
They have a very nice new heated driving range. There is a mini golf course there too. They offer golf lessons with a golf pro.
They have youth golf leagues during the summer that are very affordable. They also offer golf camps for youth as well. You can walk, use a hand cart, or golf cart.

Embark on Your Golfing Journey: Join the Community of Ottawa Lake's Finest Golfers!